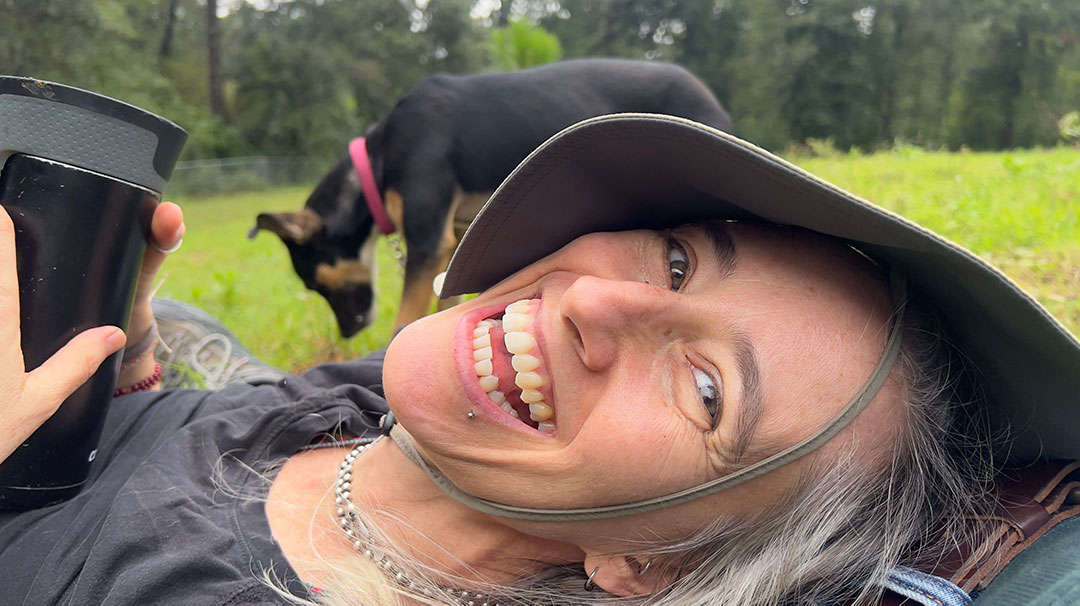 Nayeli Garci-Crespo
Somatic Coach specializing in creative processes and high sensitivity, Meditation & Embodiment Teacher, Artist/Writer and Creative Consultant
As a late-blooming being navigating the world with a very sensitive nervous system, I have often felt misunderstood and out of pace with the world. I'm very dependent on my environment to be well (I greatly thrive in the right environment, but quickly wither in the wrong one), and, after years of trying to force myself to be different from how I am, I'm learning to embrace myself and to meet my needs instead of fighting against them. This led me to delving into expressive arts, somatic work, trauma-informed meditation practices, and parts therapy to tune into myself… and eventually to wanting to share with others the methods that most support me.
In choosing the path to do this, I first relied on my experience as an artist and teacher, but quickly realized I would benefit from additional training to meet everything that can come up when we go deeply into ourselves. I gravitated toward becoming a practitioner and somatic coach because I prefer non-pathologizing, non-diagnosing approaches to self-realization and believe in the unity of the bodymind. I truly believe we each have everything we need to thrive and heal already within us, while we are also simultaneously at heart social beings who need to be seen, supported, and valued— beings who face real challenges that need to be recognized. I see my place as a practitioner as witnessing, accompanying, and gently assisting the unfolding of your own unique and intelligent inner process as you navigate this balance.
I am particularly drawn to working with others who, like me, need support with navigating the high-paced, extrovert-loving world we live in with a sensitive nervous system. I'm also interested in co-creating a place of pause, play, and respite for anyone who feels like they fall between the cracks in terms of their identity, or who needs a gentler, slower little corner of the world to let down their guard and feel heard and seen.
In addition to giving individual sessions, I love working with groups because of the amplified potential of collective creation and healing and the importance of weaving supportive communities where we can show up feeling whole and free to be who we are.

Nayeli Garci-Crespo is a certified practitioner of Havening Techniques. Havening Techniques is a registered trade mark of Ronald Ruden, 15 East 91st Street, New York. www.havening.org
Calendar
Book a free "Discovery Session" with me if you'd like to talk about how we might work together. I offer sessions in English, Spanish, and Spanglish.
Interests
Flow and liminal states, laughter, play as a process for self discovery and healing, connection with nature, inutition, lucid dreaming, improvisation, the subconscious, relational/interpersonal neurobiology and neuroscience, systems theory, plant medicine, meditation and mindfulness, art and art therapy, mischief and mayhem in the service of co-creating oppression-free communities, shadow work, attachment theory, being more ME so you can be more YOU so we can be more WE.
Background & Recent Training
It would be many years, with a long detour in academia and working in the film & TV industry, among other odd jobs in creative content creation and support, before I cast off the weight of being what Julia Cameron calls a "shadow artist" and finally dared step into my true north and authentic calling: self transformation and healing through creative expression, and creating opportunities for others to explore, embrace, and live in alignment with their authentic selves.
In addition to being a coach and meditation teacher, I hold a Ph.D. in cultural studies, film, and media from Duke University, an M.A. in Latin American literature from Columbia University, and a B.A. in creative writing and philosophy from the University of Southern California, where I took courses in neuroscience, psychology, paraprofessional counseling (through the USC School of Social Work), and philosophy of mind, and volunteered as an art therapist at a Los Angeles County Community Counseling Services halfway house.
I am also a writer, artist, and creative consultant with fifteen years of experience teaching undergraduate university classes and independent workshops in film production and editing, animation, rhetoric, languages, and creative processes. I was very pleased to have my artwork recently featured in the Los Angeles County Psychological Association's exhibitions Mirrors of the Mind 10 and 11.
Some of the most enriching continuing education coursework and workshops I've done recently help give some insight into my approach:
BodyMind Mastery: Cultivating a Dynamically Co-Creative Relationship with Your Innate Healing Intelligence, Harry Pickens

Memory Reconsolidation: Translating Neuroscience into Art, Jules Taylor Shore (through Academy of Therapy Wisdom)


IFS Level 1, Pilar de la Torre and Imma Lloret (through the IFS Institute)

Treating Complex Trauma with Internal Family Systems, Frank Anderson (through PESI)

Havening Practitioner training and supervision, Elena Kindler (Metamorphosis Havening)

Integrative Somatic Parts Work, Fran D. Booth (through The Embody Lab)

The Somatics of Intuition, Terry Marks-Tarlow (through Embodied Philosphy)

Advanced Master Program in the Treatment of Trauma (The National Institute for the Clinical Application of Behavioral Medicine—NICABM)

How to Work with Clients Who Are Stuck (The National Institute for the Clinical Application of Behavioral Medicine—NICABM)

Inner Child & Protectors Parts Work, Jay Earley (through Embodied Philosophy)
I consider myself a lifelong learner and am always eager to invent, explore and combine methods and approaches that ring true for me. I founded Feral Flow Lab in 2019 to create collaborative spaces for healing and transformation through expressive arts and the body.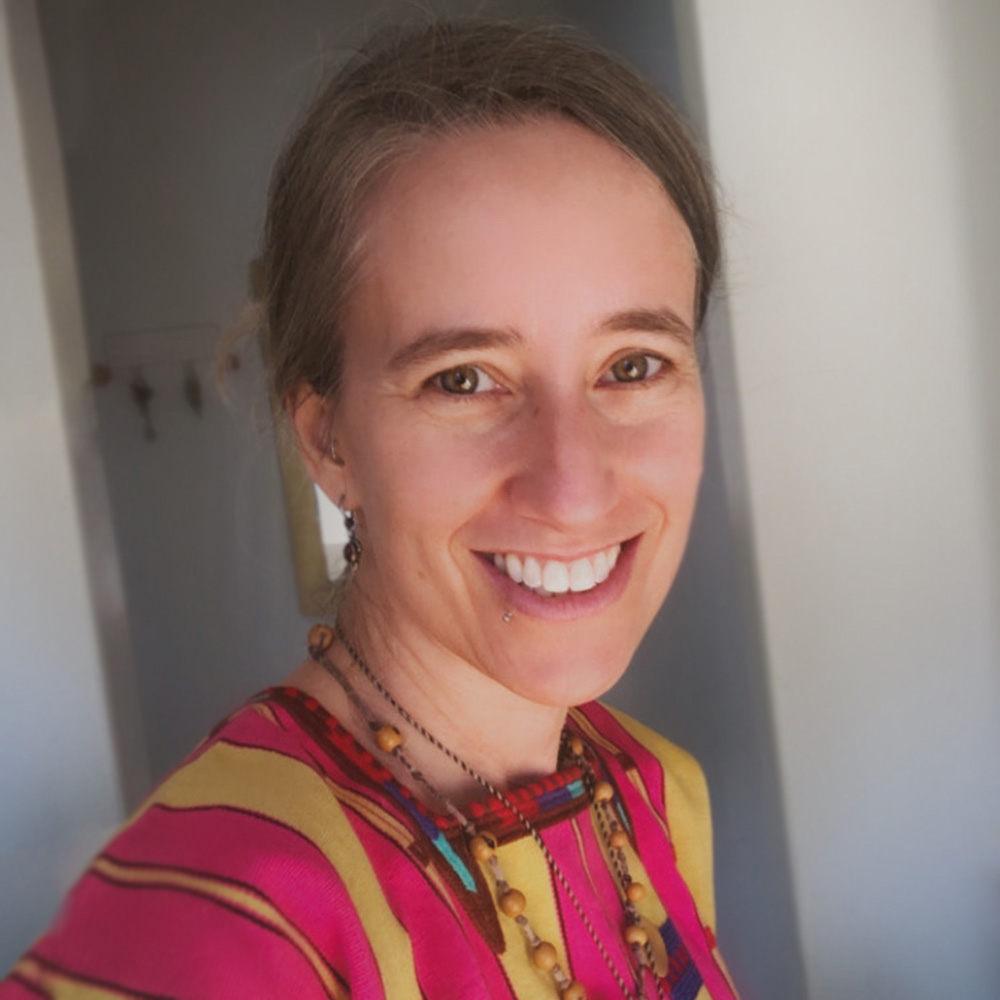 I found Nayeli deeply insightful, holding space for me to explore challenging topics and encouraging my own innate process. She offered practices that enabled me to become aware of and deeply embody parts of myself that had been held in my unconscious. I felt fully supported and accepted during my sessions.
La guía de Naye es magistral; toda su propuesta, amalgama terapéutica de múltiples horizontes que ella ha ido explorando y profundizando, tiene todo tipo de matices: emotiva, meditativa, corporal, intelectual, espiritual, emocional, divertida, confrontadora, amorosa… pero siempre con un claro eje constructivo, asertivo, inspirador.
A lo largo de mi vida he peregrinado por un sin numero de terapias y puedo decir que al fin he encontrado el enfoque con el que resuena mi psique, alma y corazón. Con Nayeli en muy pocas sesiones he podido reconocer situaciones dolorosas que he vivido y que despiertan en automático reacciones o miedos que no me dejan avanzar. Y a partir de ese entendimiento he podido sanar en definitiva eso que me generaba ansiedad, miedo, dolor o que simplemente me jalaba el gatillo haciéndomelo reaccionar de formas inesperadas.
Nayeli is a master at creating a safe environment for everyone to explore and blossom as individuals and as a community while working through a vulnerable and powerful process.
Tomé el taller para conectar con mi creatividad, con mi artista interna. Nayeli lo llevó de una forma cercana, sensible y fue una guía muy sabia y humilde a la vez. Ha sido un increíble complemento al trabajo que hago por conocerme a mí misma. Cuando se practican los ejercicios que se proponen, se hace una conexión poderosa con el ser creativo y todas sus caras. El esquema solidario y común en el que se desarrolla el taller permite reflejar con amor hasta las caras que no se quieren ver.