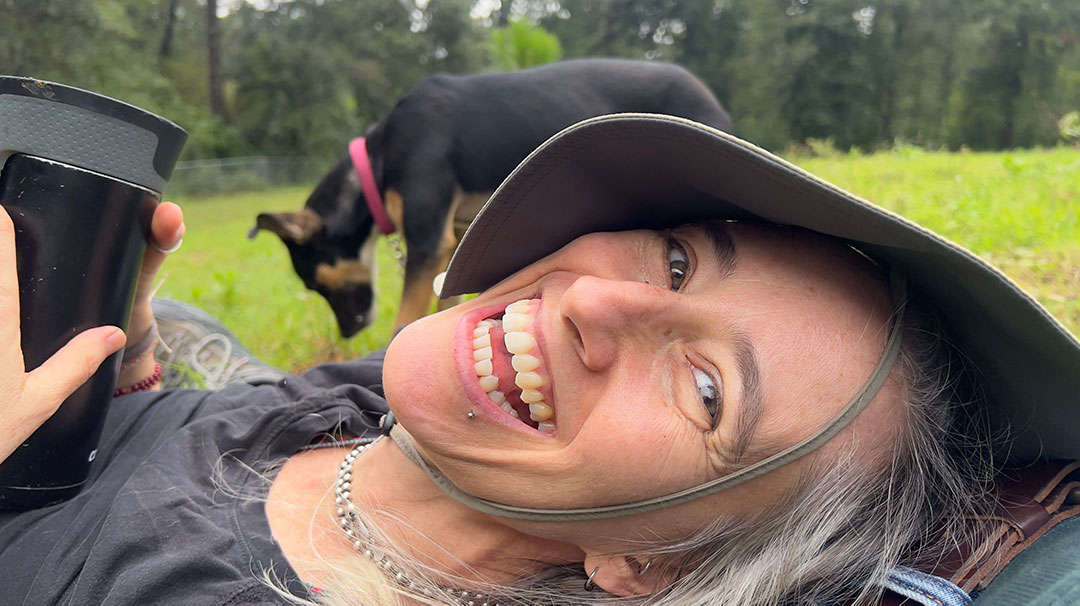 Nayeli Garci-Crespo
Somatic/Body-Mind Coach specializing in creative processes and high sensitivity, Meditation & Embodiment Teacher, Artist/Writer and Creative Consultant
As a late-blooming being navigating life with a very sensitive and atypically wired nervous system, and as someone who's never fit neatly anywhere, I have often felt misunderstood and out of pace with the world. I'm very dependent on my environment to be well (I greatly thrive in the right environment, but quickly wither in the wrong one), and, after years of trying to force myself to be different from how I am, I'm learning to embrace myself and to meet my needs instead of fighting against them. This led me to delving into expressive arts, somatic work, trauma-informed meditation practices, and parts work to tune into myself… and eventually to wanting to share with others the methods that most support me.
In choosing the path to do this, I first relied on my experience as an artist and teacher, but quickly realized I would benefit from additional training to meet everything that can come up when we go deeply into ourselves, which led to a second—or is it third? fourth??—career (argh, the plight of the multipassionate!). I gravitated toward becoming a somatic coach and meditation facilitator because I prefer non-pathologizing, non-diagnosing approaches to self-realization and believe deeply in the unity of the bodymind. I also truly believe we each have everything we need to thrive and heal already within us, while we are simultaneously at heart social beings who need to be seen, supported, and valued— beings who face real challenges that need to be recognized. I see my place as a practitioner as witnessing, accompanying, and gently assisting the unfolding of your own unique and intelligent inner process as you navigate this balance.
I am particularly drawn to working with others who, like me, need support with existing in the high-paced, extrovert-loving world we live in with a sensitive nervous system or different form of processing, and who are interested in exploring themselves through creative expression. I also care deeply about co-creating a place of pause, play, and respite for anyone who feels like they fall between the cracks in terms of their identity, or who needs a gentler, slower little corner of the world to let down their guard and feel heard and seen.
In addition to giving individual sessions, I love working with groups because of the amplified potential of collective creation and healing and the importance of weaving supportive communities where we can show up feeling whole and free to be who we are.

I am a certified practitioner of Havening Techniques. Havening Techniques is a registered trade mark of Ronald Ruden, 15 East 91st Street, New York. www.havening.org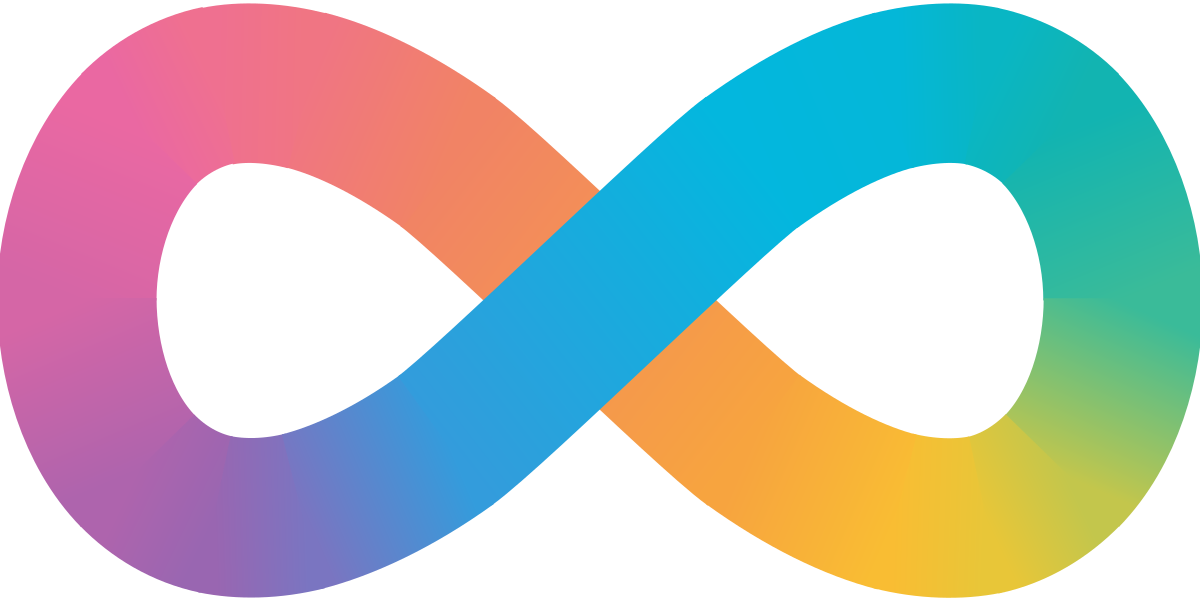 My practice is neuro-affirming. Though I recognize neurodivergence can be disabling in certain environments, I do not consider it to be a pathology. It brings gifts along with challenges.
Calendar
Book a Discovery Session with me at no cost if you'd like to talk about how we might work together. I offer online and in-person sessions in English, Spanish, and Spanglish.
Interests
Flow and liminal states, laughter, play as a process for self discovery and healing, art and art therapy, connection with nature, intuition, lucid dreaming, improvisation, the subconscious, relational/interpersonal neurobiology and neuroscience, systems theory, neurodivergence as a superpower, plant medicine, meditation and mindfulness, mischief and mayhem in the service of co-creating an oppression-free world, shadow work, attachment theory, being more ME so you can be more YOU so we can be more WE.
Background & Recent Training
It would be many years, with a long detour in academia and working in the film & TV industry, among other odd jobs in creative content creation and support, before I cast off the weight of being what Julia Cameron calls a "shadow artist" and finally dared step into my true north and authentic calling: self transformation and healing through creative expression, and creating opportunities for others to explore, embrace, and live in better alignment with their authentic selves (no easy task in the world we live in!).
In addition to being a coach and meditation teacher, I hold a Ph.D. in cultural studies, film, and media from Duke University, an M.A. in Latin American literature from Columbia University, and a B.A. in creative writing and philosophy from the University of Southern California, where I took courses in neuroscience, psychology, paraprofessional counseling (through the USC School of Social Work), and philosophy of mind, and volunteered as an art therapist at a Los Angeles County Community Counseling Services halfway house. More recently, I've worked as a creative consultant and have over fifteen years of experience teaching undergraduate university classes and independent workshops in film production and editing, animation, rhetoric, languages, and creative processes.
I am also a writer and artist, and am particularly delighted to have had my artwork featured in the latest Los Angeles County Psychological Association's Mirrors of the Mind exhibitions. The interface between art and wellness practices is particularly interesting to me because of how much ART SAVES ME EVERY DAY—both having that outlet for myself and through others' creative practices, from the grand to the seemingly miniscule!
I consider myself a lifelong learner and "dabbler" and am always eager to explore, make up, and experiment with methods and approaches that catalyze discovery and aid inner processes. I founded Feral Flow Lab in 2019 to create collaborative spaces for healing and transformation through expressive arts and the body.
Recent and Favorite Continuing Education Coursework, Workshops, and Conferences
A list of some favorite CE courses, workshops, talks, and conferences I've attended, so you can get a feel for my interests and approach. (I'd also like to mention my deep gratitude to the individuals and institutions who have offered financial and mentoring support as I continue to traverse career change and growth.)

Courses
The Art of Guiding (

preparation, guiding, and integration in psychedelic assisted therapy using IFS)

, Heather Smith (The Moxie School)

The Embodied Therapist: Deepening Somatic Practices in Psychotherapy, Susan Aposhyan (Academy of Therapy Wisdom)

Using Internal Family Systems To Heal Trauma and Addictive Processes, Cece Sykes (PESI UK)

Autogenic Training, Harry Pickens

EMDR and Parts Work for Treating Complex Trauma, Arielle Schwartz (PESI)

Flow Speaking, Dave Rock (Being and Doing)

BodyMind Mastery: Cultivating a Dynamically Co-Creative Relationship with Your Innate Healing Intelligence, Harry Pickens

Memory Reconsolidation: Translating Neuroscience into Art, Jules Taylor Shore (Academy of Therapy Wisdom)


IFS Level 1, Pilar de la Torre and Imma Lloret (IFS Institute)

Treating Complex Trauma with Internal Family Systems, Frank Anderson (PESI)

Havening Practitioner training and supervision, Elena Kindler (Metamorphosis Havening)

Integrative Somatic Parts Work, Fran D. Booth (The Embody Lab)

The Somatics of Intuition: The Art & Science of Flashes, Hunches, and Gut Feelings

, Terry Marks-Tarlow (Embodied Philosphy)

Advanced Master Program in the Treatment of Trauma (The National Institute for the Clinical Application of Behavioral Medicine—NICABM)

How to Work with Clients Who Are Stuck (The National Institute for the Clinical Application of Behavioral Medicine—NICABM)

Inner Child & Protectors Parts Work, Jay Earley (Embodied Philosophy)

Conferences, Talks, Workshops
The Somatic Connection: Bridging Art, Music, and Psychedelics in Healing, Licia Sky (Pychedelic Assisted Therapy Summit, Heart Mind Institute)

Unlocking the Mind-Body Connection: Nature, Psychedelics, and Epigenetics, Austin Perlmutter (Pychedelic Assisted Therapy Summit, Heart Mind Institute)

Revolutionizing Therapy: Exploring the Power of Psychedelic-Assisted Healing, Rosalind Watts (Pychedelic Assisted Therapy Summit, Heart Mind Institute)

The Body Leads the Mind: Leveraging the Body-Brain Partnership for Clinical Success, Susan Aposhyan (Academy of Therapy Wisdom)

Basic Child Needs in IFS, Jay Earley (Self Capacities)

Autism Interventions through the Lens of Polyvagal Theory: Improve Social Engagement, Increase Emotional Regulation, and Reduce Anxiety, Stephen Porges (PESI)

Autism Assessment Across the Spectrum: Strategies for Recognizing Functional Differences and Closing the Gender Gap, Ruth Aspy and Barry Grossman (PESI)
Books I've Been Enjoying
The Wild Edge of Sorrow: Rituals of Renewal and the Sacred Work of Grief, Francis Weller
Descartes' Error: Emotion, Reason, and the Human Brain, Antonio Damasio
Humanual: A Manual for Being Human, Betsy Polatin
No Bad Parts, Richard Schwartz
How to Change Your Mind: What the New Science of Psychedelics Teaches Us About Consciousness, Dying, Addiction, Depression, and Transcendence, Michael Pollan
Relevant Service
Interpreter, Internal Family Systems Level II: A Compassionate Approach to Addictive Processes — IFS, Addictions and Eating Disorders (925), Cece Sykes (Instituto IFS Barcelona), October 2023
Program Assistant, Internal Family Systems Level I, Pilar de la Torre (LT) and Roser Batalla (AT), (Instituto IFS Madrid) May/June 2023
Facilitator, Havening Techniques Training, Elena Kindler (Metamorphosis Havening), January and September 2023
Assistant/Companion, Certificate in Body-Oriented Coaching, (The Somatic School), various cohorts, 2021 and 2022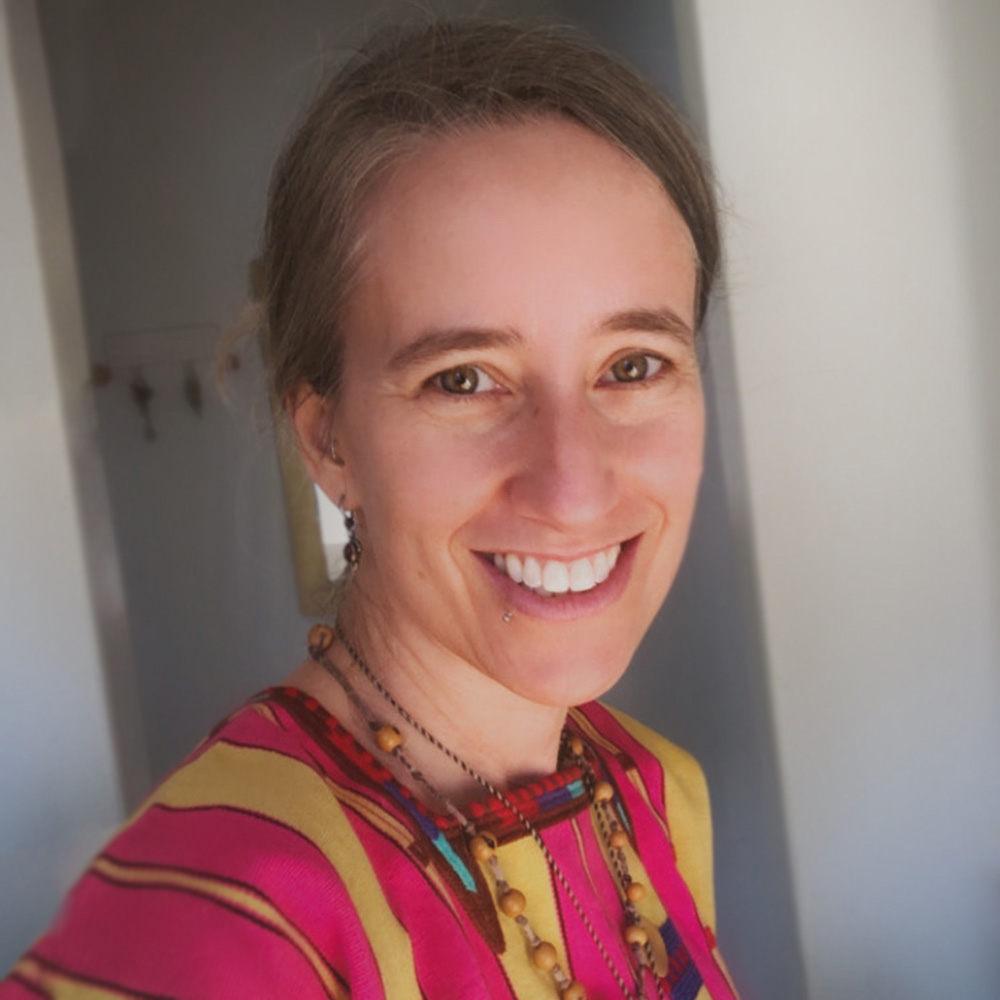 Contact Me
Email me at nayeli@feralflowlab.org if you have any questions, or you can book a Discovery Session through the link below.
I found Nayeli deeply insightful, holding space for me to explore challenging topics and encouraging my own innate process. She offered practices that enabled me to become aware of and deeply embody parts of myself that had been held in my unconscious. I felt fully supported and accepted during my sessions.
Naye's guide is masterful; her entire proposal, a therapeutic fusion of multiple horizons that she has been exploring and deepening, has all sorts of nuances: touching, meditative, corporeal, intellectual, spiritual, emotional, entertaining, confrontational, loving… but always with a clear constructive, assertive, inspiring axis.
Nayeli is a beautiful human being whose strength is in her honesty and her enormous capacity to share and transmit something that is, forever, one's own work.
Throughout my life I have wandered through endless therapies and I can say that I have at least found the focus that resonates with my psyche, soul, and heart. With Nayeli in very few sessions I've been able to identify painful situations I've lived that awaken in me automatic reactions or fears that won't let me advance. And from that understanding I've been able to ultimately heal what generated my anxiety, fear, pain, or simply what triggered me and made me react in unexpected ways.
Nayeli is a master at creating a safe environment for everyone to explore and blossom as individuals and as a community while working through a vulnerable and powerful process.
I took the workshop to connect with my creativity, with my internal artist. Nayeli led it in an intimate, sensible way, and she was a very wise and simultaneously humble guide. It's been an incredible complement to the work I do to get to know myself better. When you do the proposed exercises, you make a powerful connection to your creative self and all its angles. The supportive and common schema in which the workshop develops permits the loving reflection of even the sides one doesn't want to see.